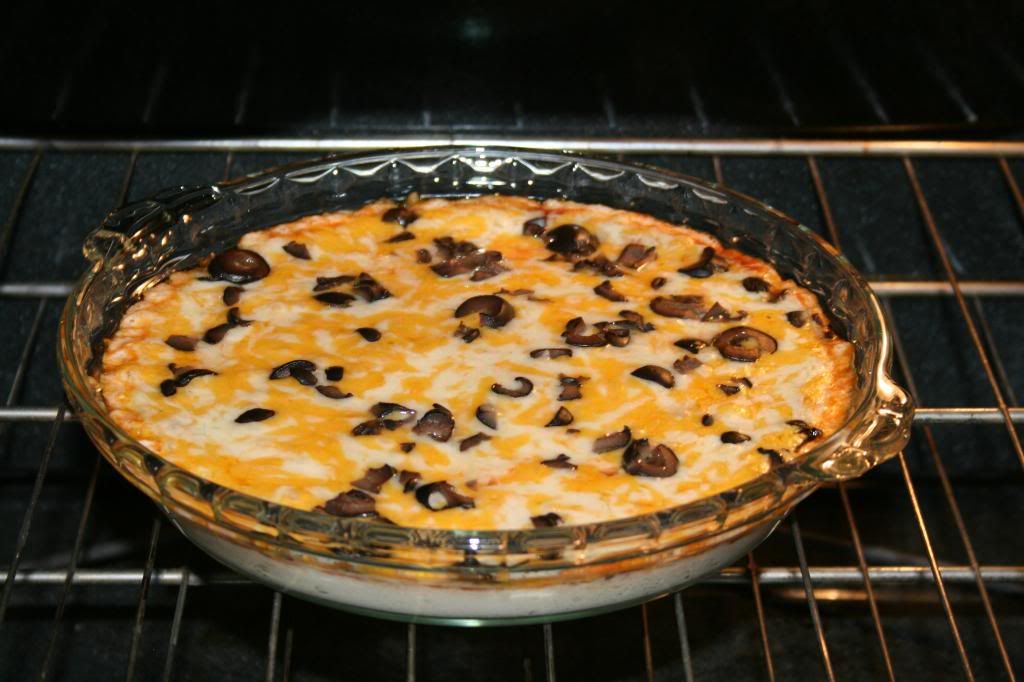 I've made this dip so many times and when my sister said she was lacking appetizers for my nephew's birthday party, I jumped at the opportunity to make it.
Ingredients:
1/4 c sour cream
8 oz cream cheese
1 jar of salsa
2 cups shredded monterey jack/colby cheese
1/4 c chopped olives
1/4 c sliced green onions
Instructions:
Preheat the oven to 350 degrees. Mix together the cream cheese and sour cream in a small mixing bowl until smooth. Spread the mix into a 9 inch pie plate. Cover with salsa, then cover with the cheese. Sprinkle with the olives and place in the oven for about 15 minutes. Remove and sprinkle the onions- serve with tortilla chips.
Please forgive me for the craptastic picture. I knew this dip wouldn't last long so I took it while it was in the oven...before I even put on the onions. It was a good thing I did...it got devoured immediately!!!