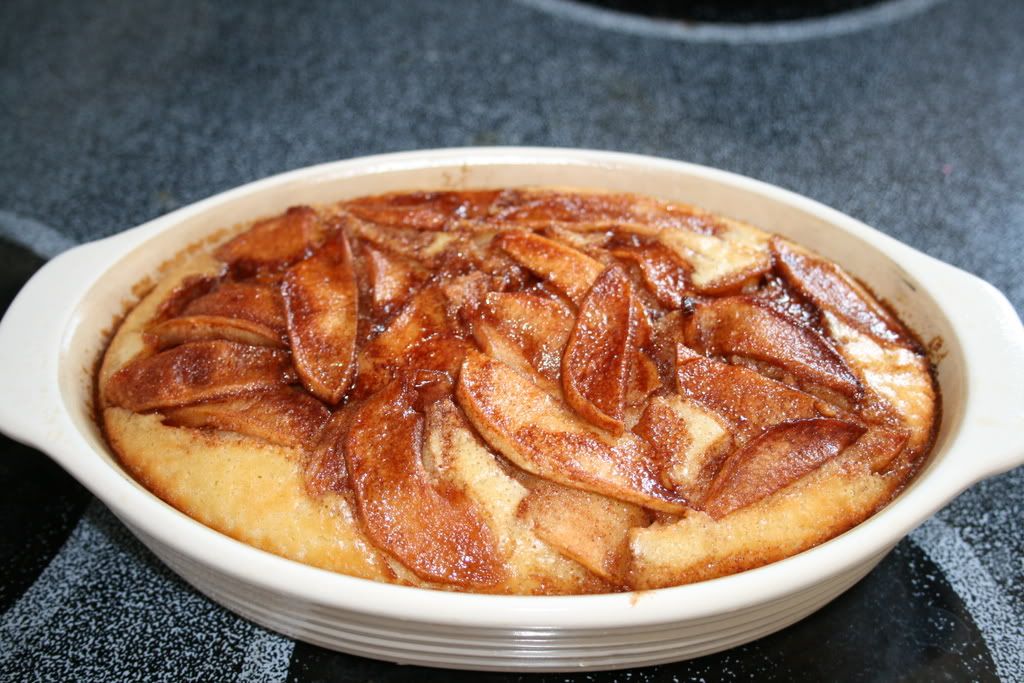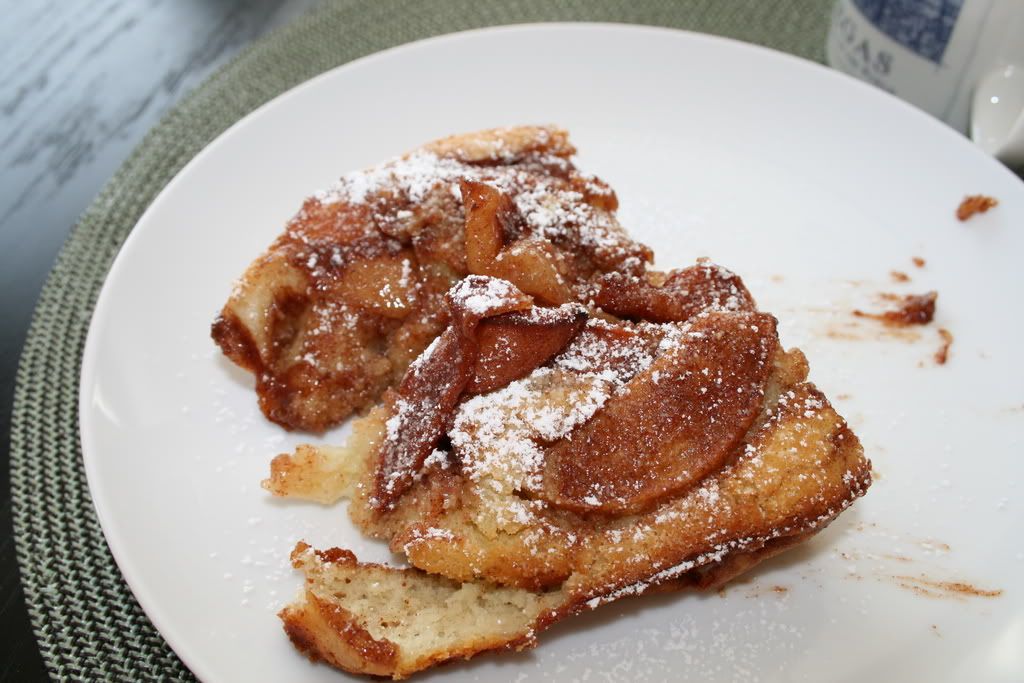 I contemplated making a fancy breakfast on Saturday morning, but I realized we had too much to do, so Carl just made a donut run. Well this morning I woke up and found Carl looking at the cookbook with the "fancy breakfast" I was > < this close to making. I knew he was desperate for something more than cereal. So...
Apple Filling:
1 small Granny Smith apple
2 tsp butter or margarine
1/4 c packed brown sugar
1 tsp cinnamon
Pancake
1/2 c all-purpose flour
1 tbsp granulated sugar
1/4 tsp salt
2 eggs
1/2 c milk
2 tsp butter or margarine (melted)
Powdered sugar or warm maple syrup (optional)
Instructions:
Preheat oven to 400 degrees. Spray small oval baker with nonstick cooking spray. For apple filling, peel, core and slice apple into thin quarters. Melt butter in small saute pan over medium heat. Add apple, brown sugar and cinnamon. Cook 20 minutes or until apple is very tender and most of the liquid has evaporated.
Meanwhile, for pancake, combine flour, sugar and salt in a medium mixing bowl. Then whisk together eggs, milk and melted butter in a small mixing bowl. Add egg mixture to flour mixture; whisk until dry ingredients are moistened. (Batter will still be slightly lumpy.) Pour batter into baker. Spoon apple mixture evenly over batter. Bake 20-23 minutes or until puffed and golden brown. Remove from oven; sprinkle with powdered sugar, if desired. Cut into wedges and serve with maple sypup, if desired.
Yield: 2 servings
Notes: I didn't change a thing, because baking is a science...and science kind of scares me.